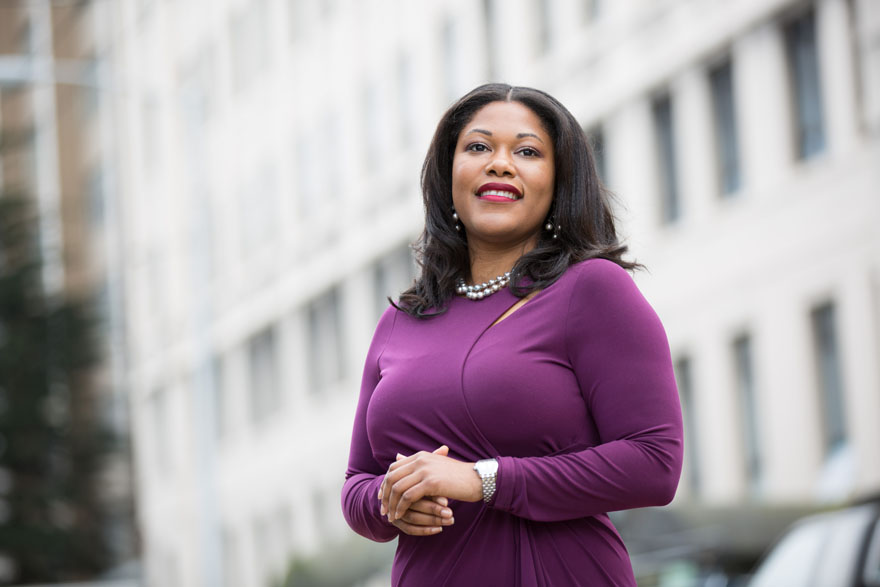 National and global events continue to shape the discourse on diversity, identity, social justice, and health. The Multicultural Resource Center (MRC) recognizes the often dynamic and challenging experience of navigating the intersectionality of multiple identities –whether rooted in: age, visible and invisible disability, religion, ethnicity, socioeconomic status, sexual orientation, gender identity/expression, indigenous heritage, national origin, gender, professional identity, and the lived experience.
Under the leadership of Dr. Renée Navarro (Vice Chancellor, Office of Diversity and Outreach), we are committed to shaping a physical and intellectual environment that honors the experiences of all members of our UCSF family. I joined UCSF in the role of Director of the MRC in August of 2014, seeking an opportunity to leverage my passions for social justice and advocacy to positively impact students. As a Licensed Counseling Psychologist, I approach my work in service leadership rooted in multicultural and ecological frameworks. Over time, I discovered first-hand the ingredients that make the MRC so very special.
This recipe begins with our student learners:
The MRC is without a doubt a "Student-Centric" campus service. We strive to create an environment where students from all backgrounds and experiences can come together, feel valued, and have their dreams in the health sciences nurtured. On the day-to-day, the MRC is a place where students connect with each other, have a meal, or stop by to consult with Melisa Bautista (Assistant Director to MRC). It is important to know that we see ourselves beyond the physical space we hold on Parnassus Avenue. Through programs, outreach, and social media our impact soars beyond the walls of MU 123.
Next we add in our campus partners to ensure maximum impact:
Collaboration is at the core of our programming efforts. We regularly join forces with departments and campus organizations to co-sponsor events and maximize our reach across UCSF. We provide direct services to our student-cultural registered campus organizations, offering guidance and assistance to support their endeavors in social justice and community building. Together with our students and campus partners, the MRC curates programs centered on cultural/heritage celebrations, diversity dialogues, wellness, and professional development for historically underrepresented populations.
Bound together by our shared values in diversity, inclusion, and equity the end result of this confection is Community A community that has the unique ability to transform perspectives of health science through a social justice lens. We are committed to identifying viable diversity actions for our learners, faculty, and staff to actively engage in Allyship. In all that we do, it is our desire to carry out our mission in the spirit of service. The physical space is currently under renovation, however we will continue with programming Be sure to follow us on social media and join our efforts in creating a more equitable UCSF community.
With Gratitude,
LaMisha Hill, PhD
Director Multicultural Resource Center